---
What are the birth rites in Islam?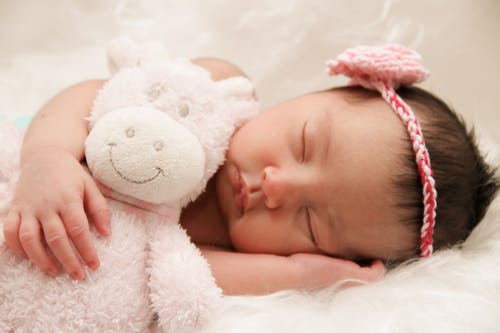 The 7 sunnahs of birth
When we have a new-born, we are grateful to Allah Almighty for the blessing. From the sunnah we have to do 7 things.
1. Delivering the good news (bishra)
Announce the arrival of the baby to our relatives and friends that you have been blessed with a baby who is healthy etc.
2. Recite adhan and Iqama in the baby's ears
Say the adhan in the right ear with a gentle voice and the iqama in the left ear. This is authenticated in the sunnah of the Prophet (peace be on him). Abu Moosa said:
I had a baby boy, and I brought him to the Prophet (peace be on him). He named him Ibrahim, did tahneek with some dates and prayed for Allah to bless him, then he gave him back to me. (Bukhari and Muslim).
3. Do tahneek and make dua
When people would bring their newborn to the Prophet (peace be on him) and he would take a date, chew it in his own mouth and then rub it in the baby's mouth. Not necessarily the whole date, but a part of it.
As the Prophet (peace be on him) is not among us, what is the sunnah? It is to ask any righteous person in the community to do the tahneek. Someone who is pious and has a good reputation, it could also be a shaykha, a hafiz of the Quran, a wali in the community. Hopefully your baby will be among those who follow the footsteps of the Prophet (peace be on him).
After the tahneek, the righteous person makes dua for the new-born, that Allah Almighty makes them from the righteous, keeps them on the straight path, opens their heart and guides them to the truth. And that you will be proud of them in the dunya and akhirah.
4. Shave the baby's head
On the 7th day, shave the baby's head. Can this be done before the 7th day? Yes, but it is better to do this on the 7th day as the baby's head is still soft in the first few days. The Prophet (peace be on him) asked Fatima to take the hair of Hasan's head (may Allah be pleased with him), weigh it and give the equivalent amount of gold in sadaqah.
This would be around £50-£100. Some people think this is bidah (an innovation) but it is authenticated from the sunnah. Ali ibn Abu Talib (may Allah be pleased with him) said:
Allah's Messenger (peace be on him) sacrificed a sheep on the seventh day for al-Hasan and said, 'Shave his head, Fatimah, and give the weight of his hair in silver as sadaqah.' So they weighed it and it amounted to a dirham or part of a dirham. (Tirmidhi)
There is some discussion whether this applies only for boys. It applies to both boys and girls. In some cultures it is not common practice to shave the head of girls, that is OK, but the sunnah is to shave both girls and boys.
5. Naming the baby
Samurah ibn Jundub reported the Prophet (peace be on him) said:
A boy is in pledge for his aqiqah, sacrifice is made for him on the seventh day, his head is shaved and he is given a name. (Sunan of Abu-Dawood)
The name of the baby does not have to be given on a particular day, but should preferably be chosen by the 7th day. Who has the right to name the child? The parents. It is not about rights but mutual agreement. The husband and wife might decide that the husband chooses the boys names and the wife chooses the girls and then could have all boys or girls! Does the person who names the child influence the personality of the child? No.
Most importantly, choose the right name. Your name reflects you. Your first impression is your name. It is the label by which you are known throughout your life. So it is recommended, indeed the baby's right, for you to choose the right name for them.
Whenever I meet anyone I ask them what their name means. I am surprised by people who don't know the meaning of their name. This is what you have been carrying for so many years, you should know what it means. Arabs say: 'al isma ya lu musama' – your name is like and umbrella above you. It goes with you wherever you go, like your own personal cloud. They also say 'li kulan naseebun minismihi' – everyone has a share from his name. This is why the Prophet (peace be on him) was keen on choosing the right name.
When Fatima gave birth to the Prophet's (peace be on him) first grandchild, he was over the moon with joy. He asked his name. His son in law, Ali (may Allah be pleased with him) was a warrior and accordingly chose Harb, which means war. But the Prophet (peace be on him) changed his grandchildren's names to mean handsome, fine, pleasing.
Ali ibn Abi Talib narrated:
When Hasan (i.e. Ali's first son by his wife Fatima, the Prophet's daughter) was born, I named him Harb (war). The Prophet came to visit us and said, 'Show me my son. What have you called him?'
I said, 'Harb.'
He said: 'No. He is Hasan.'
Then, when Husayn was born, I named him Harb. When the Prophet came to visit us, he said, 'Show me my son. What have you called him?'
I said, 'Harb'.
He said, 'No. He is Husayn.'
When the third was born, I also called him Harb, and the Prophet came to visit us and said, 'Show me my son. What have you called him?'
I said, 'Harb'. He said, 'No. He is Muhassin.' He then added, 'I have called them by the names Aaron called his sons, Shabar, Shubayr and Mushabbir.' (Bukhari in Al-Adab Al-Mufrad, Al-Hakim, Ahmad and others).
There are many hadith which show that the Prophet (peace be on him) changed the names of people (including adults) whom he met with negative meanings and connotations, such as man called Hazn which means tough. He changed his name to Sahl, which means easy. Imagine trying to do a deal with someone called Tough! Not all people are like their name, but at least give them a good meaning.
Why do people give their child unwieldy, multiple names? I have noticed this trend among people from the Indian subcontinent. In Arab culture we tend to only give one name. Short names are easy. Why overload a child with three names? Then you need a mini cab to reach the end of it, and the hassle when filling out forms, renewing passports… Make it short and sweet.
Once I received a phone call before midnight. Someone needed urgent advice. I wondered what was so serious that it couldn't have waited till the morning. The man said was discussing names for his child with his in laws…!
Can you name your child a meaning like 'silver'? As long the word does not have a bad meaning it is fine. Silver is metal and it is not bad, so that is an acceptable name. Don't overcomplicate matters.
When you choose a name from another language then please double check its meaning. Some names have bad meanings. Parents should have checked them. And if you open the Quran and pluck out a word with your eyes closed, you might pick the word donkey, or 'Laraib' which means 'no doubt' This will make you a laughingstock in the Arab world. Be careful.
There is no necessity to take an Arab name. New converts can keep their original names. There is no imperative to take an Arab name or wear Arab clothes. Is it ok to westernise names e.g. naming a child Noah instead of Nuh? If you choose to do this to protect the name from being mispronounced that is one thing. However, if you are doing it to make your child fit in, then it is a sign of insecurity about your identity. Be proud of your identity. Do not change your name to fit it in. We are different, whether we like it or not.
There are some people who are proud of their names but do not get invited for job interviews because of their name. This is unfortunate. In general, we should not shorten Muhammad to Mo, as we see with Mo Salah and Mo Farah. It is sad that we have a hostile environment where you can't always get a job being called Ahmed. However where possible we should be proud of our identity and maintain it.
We have plenty of challenges that we face and not everyone is strong enough to face them, but it is by communal effort, not individual effort, that we preserve our identity. In some cases it will be lost or diluted, but this should be an exception, not the norm.
6. Circumcision
Circumcision is only for boys and is from the sunnah. We have different practices in Arab and Asian world, and it is usually carried out on the 7th day or a month later. Though it is easier to get this done at an early age, the Turkish community carry it out as a celebration with a special outfit and even a parade. The boys are between 5-11.
Female genital mutilation is NOT from the sunnah. Narrations used to justify it are not sound. We cannot rely on weak narrations. It is a cultural practice which has NO basis in Islam. It is harmful for women. It is haram and illegal.
7. Aqiqah
Out of all these sunnahs related to birth, aqiqah (sacrifice) is a must. The Prophet (peace be on him) made aqiqah for himself. There are differences of opinion on how many animals should be sacrificed, but the minimum is one for boys and girls and the common practice is two for boys.
Should the aqiqah be done in the country where baby was born or where there is greater need? You can do it where there is more need.
Can you hold a baby shower?
Is it halal or haram to hold a baby shower? Baby showers are not from the Quran or sunnah or part of traditional Arab culture. If there is a cultural practice which does not contradict the Quran or sunnah we can accept it.
If you can afford it and are not being wasteful, or spending excessive amounts on it, nor carrying it out due to any religious or superstitious practice, baby showers are acceptable. It celebrates your happiness that you are expecting a baby, but would it not be better to celebrate the birth of the baby once it is safely in the world than when it has not yet arrived?
It is not acceptable to throw a lavish party and waste money for the sake of a few of hours of fun. This is haram. It is squandering wealth.
In Hindu culture, there is a ritual celebration in the 7th month of a pregnancy and gifts are given out of superstition. Such celebrations related to belief are haram.
Delivered by Shaykh Haytham Tamim – Culture vs Islam 2019
---
Jazakumullahu khayran for spending time learning with us. We need your support to enable us to reach more people and spread authentic knowledge. Every contribution big or small is valuable to our future.
'If anyone calls others to follow right guidance, his reward will be equivalent to those who follow him (in righteousness) without their reward being diminished in any respect.' (Muslim)
Help us promote a better understanding of Islam's beautiful message of balance, moderation and tolerance.
Your support will help us make sacred knowledge accessible and empower people to improve themselves and their lives.
Recommended Posts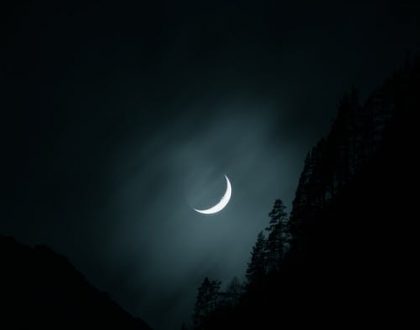 February 22, 2021
February 21, 2021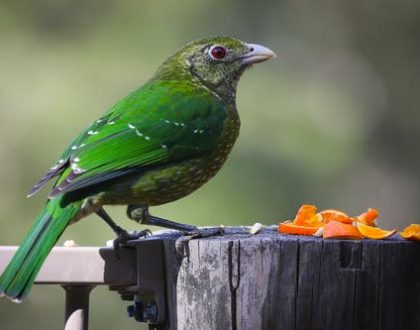 February 18, 2021
---