Explore the Hadith Qudsi with Shaykh Haytham Tamim
Delve into the depths of divine knowledge.
Know your Lord through His Sacred Hadith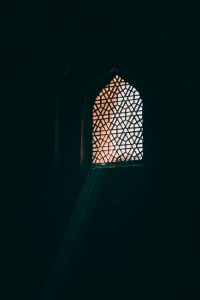 Online Course Weekly Videos
Direct to your inbox
45 mins each
Sign up NOW and receive 4 videos FREE
Only £19.00 per month
---
---
How well do you know Hadith Qudsi?
Hadith Qudsi are Allah's speech DIRECT to us as narrated by the Prophet (peace be on him).
While the Quran contains some verses directed at us, when He calls us 'Ya Ibadi' (Oh my Servant), it also contains rulings and stories. Whereas Hadith Qudsi are focused purely on divine guidance to Allah's creation.
Feel connected. Feel uplifted.
Gain insight into Allah's vast forgiveness and mercy through these very special Hadith.
Discover what Allah says about destiny and guidance.
Watch the weekly videos in your own time and in your space.
Be equipped to 'Learn, Love and Live Islam' because one cannot understand without learning, one cannot love without understanding and one cannot truly live Islam without loving it.
---
About the instructor:
Shaykh Haytham Tamim
His extensive expertise spans over 30 years across the main Islamic jurisprudence schools of thought. He has studied with some of the foremost scholars in their expertise; he holds some of the highest Ijazahs (certificates) in Quran, Hadith (the Prophetic traditions) and Fiqh (Islamic rulings).
He won the 2015 BISCA award (British Imams & Scholars Contributions & Achievements Awards) for Outstanding Contribution to Education and Teaching.
In 2019 he was chosen to be in the Emerald 100 List of inspiring Muslims.
Testimonials:
Shaykh Haytham Tamim has inspired hundreds of people over several decades with his irresistible combination of spirituality and common sense, and his desire to promote social justice, peace, harmony and tolerance.
He has made authentic, sacred and balanced knowledge accessible to a wide audience, enabling people to improve themselves professionally, personal and socially while strengthening their bond with their Creator.
He touches your heart, guides you to think deeply and reflect, as well as being proactive and embodying positive values through good work.
Though unassuming, modest, and always the first to reject praise, he spreads truth and knowledge without fanfare in a world of fake news and celebrity culture.
---
How to Cancel
Cancel at anytime via paypal.
Here's how to cancel a subscription or recurring payment:
Go to www.paypal.co.uk and log in to your account.
Click 'Profile' near the top of the page.
Select 'My money'.
In the 'My pre-approved payments' section, click 'Update'.
Select the merchant whose agreement you want to cancel and click 'Cancel'.
Click 'Cancel Profile' to confirm your request.